Sources say she will continue her medical treatment here in Nigeria as she has not fully regained her health.
A presidential jet was scheduled to fly out of Abuja last night to bring home Nigeria's ailing First Lady, Mrs. Patience Jonathan. Presidency sources told SaharaReporters yesterday that Mrs. Jonathan will return to the country this morning if everything works as planned. Mrs. Jonathan was secretly flown out of Abuja nearly six weeks ago, at the end of August, after she developed complications from a cosmetic procedure she had undertaken in Dubai.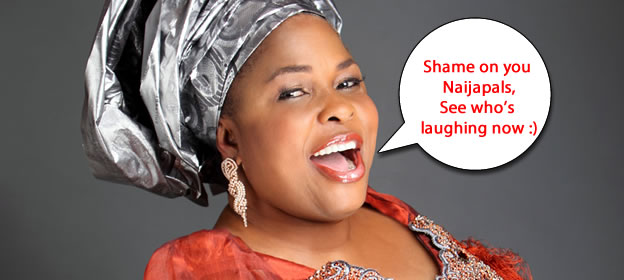 Upon returning to Nigeria from Dubai, she was flown out to Germany in an air ambulance following an emergency which was initially diagnosed as "food poisoning." Several investigations by SaharaReporters however revealed that her medical condition was more complicated and precarious. Among others, in the early stages she lost her power of speech for four days.
In an effort to cover up her health condition, the presidency has, during Mrs. Jonathan's hospitalization, engaged in a game of hide-and-seek with the media, at first claiming that the First Lady was only resting after a hectic schedule of hosting the African First Ladies Forum.
Although several reports have pinpointed the nature of Mrs. Jonathan's condition since then, the President and his aides have chosen to hide it from the public despite spending several millions of dollars in public funds on her treatment.
Last week, the president's office made available to the public a grainy, three-second video clip that said showed that Mrs. Jonathan was "hale and hearty." Neither the date nor the location of the video was identified, but Mr. Jonathan 's spokesperson said the president had embarked on a secret trip to his wife accompanied by the Presidential villa's vicar and two of the president's kids.
Source: Endy Edeson ONLINE NEWS Network